Throughout the years of my career one often observes managers facing the Boards of Directors with great pressure to reduce costs and seek efficiency, but at the same time; the accelerated pace of Industry 4.0 demands an emphasis on innovation. To resolve this contradiction in the strategy, it is necessary to promote an ambidextrous company.
But nevertheless; Before launching to innovate it is essential to have a clear vision of how it will contribute to improving the competitiveness of the company. Since a very typical mistake that I have observed in many companies is to want to innovate in everything and end up not innovating in anything. It is not about innovating by innovating, but about doing so to help achieve specific objectives. It should be borne in mind that innovation requires a high degree of focus. Differentiation and competitive advantage of companies have their origin in a specific approach.
Companies worldwide are increasingly convinced that innovation is the best way - if not the only way - to survive and grow significantly. However, it seems that the speech is weighing more than the facts. The Global Innovation survey conducted by McKinsey in 2018, said that 84% of managers surveyed recognized the importance of innovation in their organizations. However, only 6% said they were satisfied with their results. In this sense, innovating implies taking into account a whole series of elements that, as a whole, are those that favor the success of this type of process. Creating an innovation department or adapting a creativity room for employees of a company to conduct ideation sessions is not enough.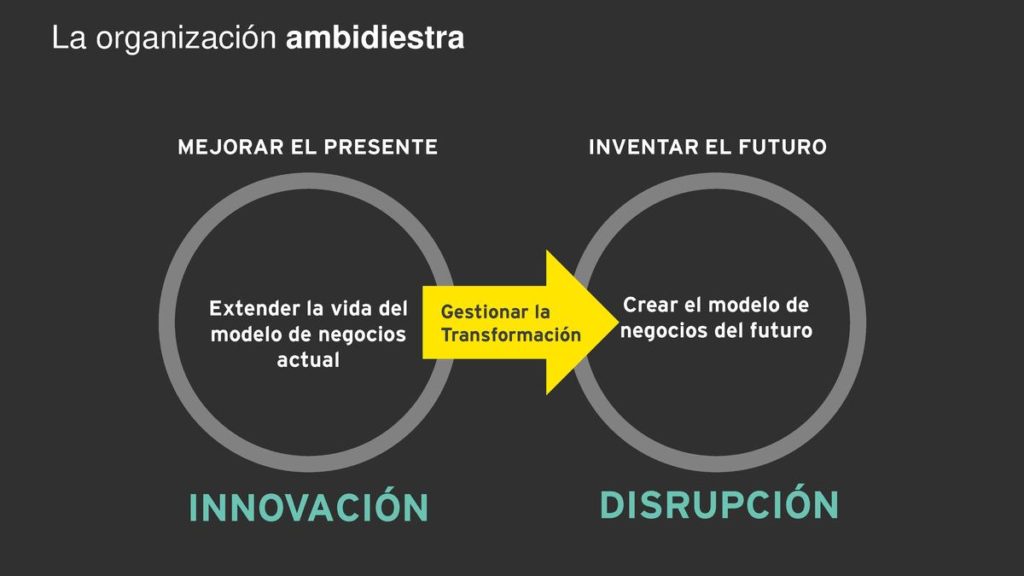 Transforming a company requires analyzing, among other things, the behavior of the industry and competitors in the light of trends and new technologies. How to do it? Start by asking yourself a question that, although simple, will most likely make you think: What startup or new actor is breaking your market and the industry in which it is located?
What state is your company currently in? Having high growth potential and high innovation capabilities is possible when creating an ambidextrous company. But, What is it about? How is it achieved? Ambidextrous organizations are those that use innovation to achieve, simultaneously, the exploitation of the current business and the exploration of new fields of action. In other words, they are dedicated to modernizing the present and building the future.
Most companies implement innovation through continuous improvement; It is enough to expand the amount of download megabytes in mobile plans and offer free access to social networks. Perhaps to stay in the local market it is, but to grow significantly, much more is needed. That is where the exploration of the future plays a fundamental role.
But how to identify if your company is exploring or exploiting? The key is to see how close or how far it is from the core of the business. If your beverage company is launching new flavors every year or making changes in the design of its labels, it is obviously exploiting the capabilities it already has; therefore still not out of the core.
When the company is able to identify its distinctive capabilities and seek its application in another field or industry to develop new business models or even new technologies, then it is exploring.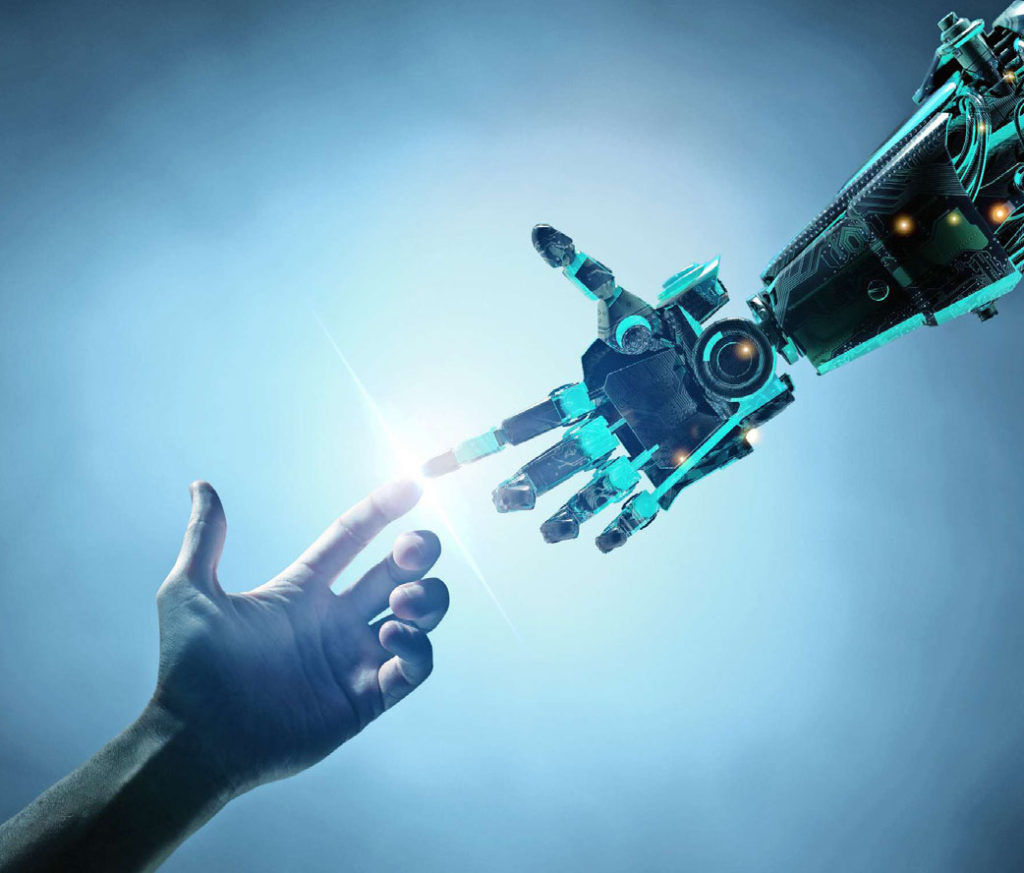 There are several success stories in companies that have implemented an ambidextrous organizational model such as Nestlé, which with its 150 years in the market has very high value brands such as Nespresso, Nescafé, KitKat, Smarties, and Maggi that each generates more of $ 7 billion in sales every year. Nestlé has demonstrated that it is exceptional in its operation and in improving its existing business model and is now embarking on a little known terrain by wanting to unite the world of food with health and life sciences, which it considers as its new "growth engines".
Companies such as Google, 3M, Apple, Tesla, Virgin, Zara and GE, are very clear that their future is not just to do something right, but to find out what the next thing they will do tomorrow will be. That is why they do not expect the decline of business, but have proposed to dominate their market. They are clear that sometimes they will win and sometimes not, but they have a big dream and they will not stop until they get it.
Getting a company ambidextrous is not done overnight. To achieve this, business vision is required from managers and structural modification with the creation of different organizational units, but integrated from senior management. Many managers to be immersed in the structure of business think like entrepreneurs, so that new businesses are hardly conceived. Exploration, on the other hand, requires an entrepreneurial mindset and attitude.
Too; It is valid to point out, the existence of companies that, due to their size and capacity, decide to explore through mergers and acquisitions. Instead of innovating, they are dedicated to exploiting what they have and buying startups or start-ups that allow them to start the exploration and thus become ambidextrous companies.
How is the construction of an ambidextrous company achieved?
Ambidextrous companies are those that manage to establish a portfolio of products or services away from their original business core. So ... How to properly locate the projects? In this sense it is recommended to take into account 6 key aspects: customers, competitors, cost structure, distribution channels and the distinctive capabilities offered by the company today.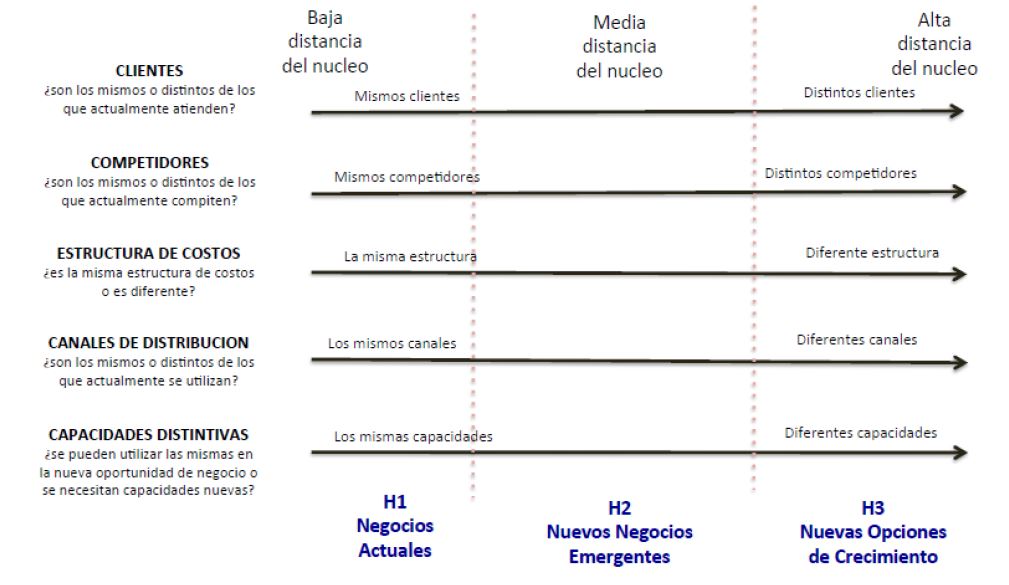 A series of problems that hinder the transformation process towards ambidextrous companies have been identified. One of them is that because they cover their day-to-day work, they have not designated a work team to identify new opportunities. Just as there are areas of marketing, finance, communications and others, exploration must have a work group that is responsible for that search. This has to do with that need to create a parallel structure that allows managing what is related to new business.
If companies decide to venture to explore, it is very important that you start measuring these types of projects with different indicators than the current ones. Many times new business initiatives are evaluated based on profits generated, when in fact they should be measured based on accumulated learning. You can better understand the idea in this chart below:
As for the exploration, the initial suggestion is to rethink the strategy. It is common for many companies, during strategic planning, to interpret the future from an extrapolation of the present. The invitation is to analyze the future by doing a prospective exercise, then return to the present and make decisions. The above can be done through surveillance and strategic intelligence. This approach should be accompanied by change management for growth, since exploration needs resources with a new business mindset.
It is important that managers understand that innovation is not a 100-meter race, but a marathon. Although the results will always be important, it is necessary to take into account the lessons learned in the process. The culture of innovation has nothing to do with decrees; It is the practices and experiences that are promoting this organizational climate, so companies will have to start changing their mentality and attitude, in order to achieve the transformation that leads them to be ambidextrous.
I WOULD LIKE TO KNOW YOUR OPINION?