Objective of this Blog
In a globalized world, with users increasingly more informed and demanding, in which scientific and technological progress is growing exponentially, the life cycle of products and services is shortened and there is greater mobility of people; The new paradigm has been born: innovation.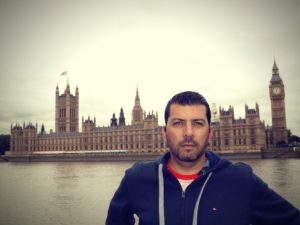 Today innovation is part of the strategy for competitiveness, sustainable development and the welfare of society. For various reasons, the business world is experiencing a growing interest in innovation. This is no longer found only in research centers but has become the result of the exchange of ideas or knowledge between the company and its environment. Over the years we have seen great innovations such as the steam engine, the railroad, the car, the cell phone, the internet, the appliances, the card payment or the purchases through the network.
But as we know, in the companies the innovation does not aim only at new products or services; You also need to be innovative among other things in:
a) New methods and tools.
b) New ways to manage your resources and capabilities.
c) New ways to reach and treat customers.
d) New business strategies.
Before starting to innovate we must be clear about its main objective. On this issue we can find in the numerous literature, publications, articles and post on the internet a diversity of objectives among which are:
1. Increase the profits of the company generated by the new products and / or services.
2. Reduce the costs of products or services.
3. Increase the number of workers in innovation projects.
4. Generate patents
5. Increase the value of new products.
6. Annually expand the number of projects for new products and services.
All of them are reasonable, however I consider that the main objective is "for the customer to buy the product or service that we want to sell". Therefore, something that has sufficient characteristics must be developed so that the acquisition of the product or service influences the client. This means that innovation should adopt a vision of "customer-centered innovation".
Nevertheless; In order to achieve this, it is necessary to have knowledge on the subject of innovation and to create a culture in the company that is transversal. For this reason I want to share with you the knowledge and experience through the BLOG, where you can get some "tips" to build the culture of innovation that many of the companies in the world teens in these times.
"Innovation is not a matter of money, it's a matter of people" Steve Jobs.
If you want to know more ...
I invite you to read my blog, you will find articles where I present information about different categories Innovation, technology, management, company and tools, I also invite you to leave your comments.