Today, digital transformation and innovation have led lawyers and law firms to invest in creating value for clients and offering differentiated professional services. Since the advent of the internet, clients are demanding something more in the way they receive legal services, and this will require lawyers to adopt a different skill set and mindset, closer to that of an oncoming innovator. to problem-solving in a different way.
Legal professionals must change their business mentality, which must be able to observe, associate, and create networks and remain in constant questioning in their search for solutions.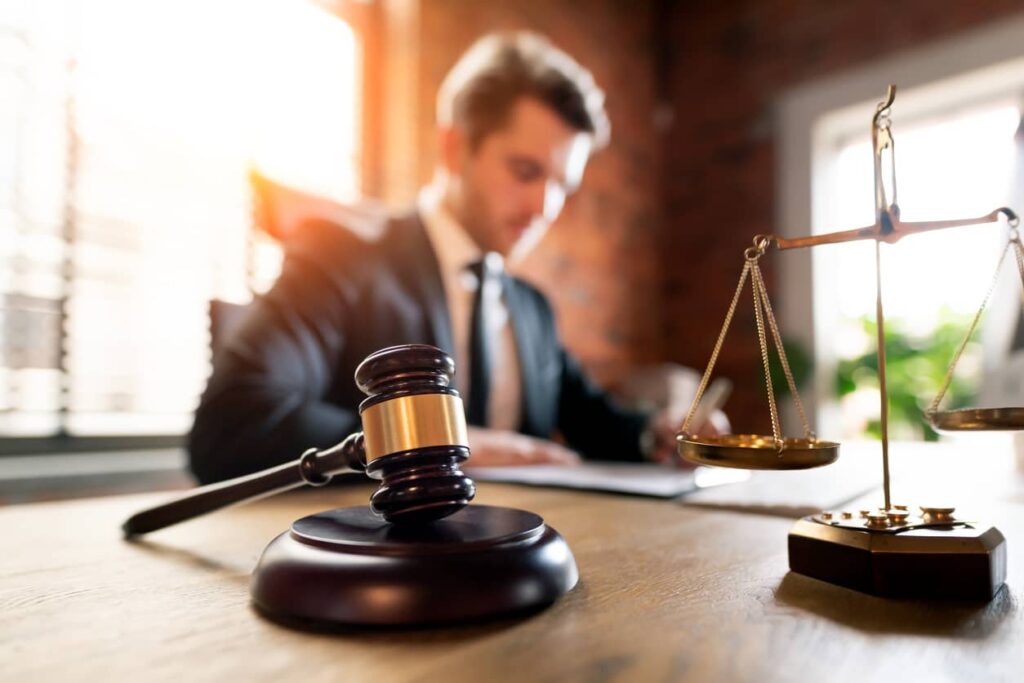 The impact of innovation in the legal field
It is evident that the legal sector must leave behind its historical anchorage to the traditional. You have to give access to innovative tools and new technologies that will change the way you relate to your clients and other legal entities.
Citizens demand from law firms a greater adaptation to new technologies. For example, it is no longer necessary to make prior appointments, go to the lawyer's office, or send the original information to study a case. There are even tools that allow automatic drafting of contracts through a simple request form.
Skills focused on the client and those focused on service are required on the part of lawyers and jurists. Developing this type of skill is what makes the difference between some legal professionals and others where leadership really lies. In this way; law firms must integrate innovation into their work teams so that more progress is made in the incorporation of these skills and all this translates into offering better customer service.
The transformation of the legal sector
Technology is advancing by leaps and bounds, and there is a huge gap between the technology that has been developed for legal services and the actual adoption of these technologies by law firms and law departments and their attorneys.
Consequently, efforts should be focused on reducing the gap between technology and its degree of adoption. Today we talk about artificial intelligence, machine learning, document automation, contract management, electronic signatures... But today's legal services hardly use any of these technologies and practices continue to do everything the same.
Under this approach, spaces for training, awareness, and change management must be created at all levels of law firms and legal departments, to "seduce" them so that they fall in love with technology and adopt it as an ally and not as an enemy.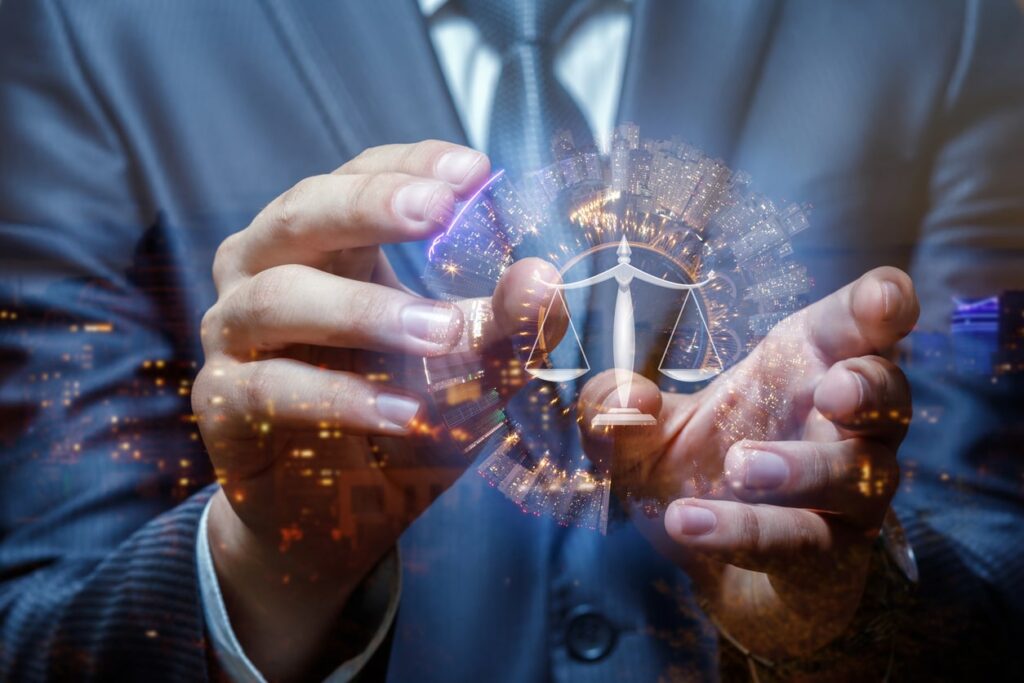 Law and the great commitment to new technologies
Constant technological innovation, according to The Law Society, is key for law firms to increase their efficiency and the possibilities of scaling their businesses. Relationships between clients and law firms have changed the ways legal professionals must handle matters in court.
The new technologies that we will see later are based on 3 fundamental aspects:
Automate and improve legal queries that any citizen can make.
Improve and streamline the daily work of lawyers. Jobs in which until today many hours were spent and that are being drastically reduced.
Change the relationship with customers through mobile applications (Apps) and automated online consultation services.
It is about using technological innovations to provide added value to what is currently offered in law firms. Here are some of the recommended technologies:
Artificial intelligence: Also known as AI, it is the capacity that allows the automatic learning of computers to make better decisions. Among the examples of technological innovation that I would like to point out are the applications for the analysis of historical records of judicial decisions that are winners.
This tool is capable of analyzing and returning detailed information with judicial decisions that a specific judge usually makes in a specific case. In short, they predict what the most likely decision of that judgment will be. Also, in the same way, they can be used to analyze what arguments are used by opposing lawyers in a particular case.
Big data: offers law firms the possibility of obtaining the process, analysis, and categorization of millions of regulations, laws, and other legal documents in record time. In this way, any lawyer can establish a strategy in the case at hand based on reliable and objective data.
Blockchain: Blockchain technology is best known for the development of cryptocurrencies, but as a technological innovation it can be used in the legal field.
Through the blockchain, two subjects can exchange digital assets with each other without any intermediary. An example is smart contracts, such as the hiring of legal services, facilitating automatic payment for clients, and reducing delinquency.
Business Intelligence: It is known as business intelligence and uses new technologies to structure raw data. In this way, it allows law firms to make decisions effectively. For example, it can return key information about what type of client is optimal, which one is most likely not to contract, and even which projects were most profitable for a specific type of client.
In Latin America, one of the best-known tools for law firms is TimeBillingX: a very intuitive productivity software that has a Business Intelligence module through which a large amount of data can be analyzed on the productivity and profitability of partners, lawyers, and clients.
Recommended and most used mobile applications in the legal field
I consider it relevant to guide many legal professionals about, which are the most used Apps and that is helping them to be more efficient in the procedures for their clients in the world. For example:
Evernote: Evernote is widely known as a note-taking app. But it's much more than that. This application allows you to digitize your notes (be they handwritten notes, customer cards, documents, invoices, tickets, etc.) and save them in the cloud. It could keep these documents backed up and in sync with your other devices, with easy access. In addition, it helps a lot with organization, since it allows you to keep your notes organized in folders and subfolders, which can be your clients or your projects.
Google Calendar: Google Calendar is the most famous online calendar thanks to multiple factors. The main thing: it allows you to keep everything organized and you will not forget an appointment or commitment. Google Calendar allows you to schedule important dates and events, write a description (so you don't forget any details), and receive notifications a few minutes before the event happens. Plus, it integrates with Google Maps, making it especially easy to find an address when you need to go somewhere you don't frequent.
CamScanner: is a scanner that works perfectly with the smartphone camera. Just by taking a picture, you can select which parts of the document to save, convert it to JPG, PDF, or text, and send it directly from Gmail, WhatsApp, Bluetooth, or even social networks.
NetDocuments: This is a cloud-based document management and document collaboration tool, widely used by lawyers and legal managers around the world. It allows you to host, manage and synchronize information between all your devices, including your smartphone or tablet so that you can access them whenever you need it. Without a doubt, one of the best apps for lawyers.
TeamViewer: This mobile application allows you to access and manage information on remote computers or devices. In this way, you can send or review files from your home or office computer, directly from your smartphone, and just as if you were in front of the PC.
TimeBillingX: This is an App and software specially designed to record the hours worked by each client, project, or legal case. The lawyers of a firm can see and analyze how they are spending their working time: how many hours have been really productive and how many have been unproductive, which ones can be billed and which ones cannot.
These are some recommendations on mobile applications for lawyers. And they can change the way you work and improve your day-to-day productivity.
I HOPE THIS ARTICLE IS USEFUL, COMMENT HERE